I'm pleased to be your Member of Parliament for Dartmouth-Cole Harbour.
We've been able to accomplish a lot so far- but there is much more we can do. Much more we will do.
We have a great team in both of our offices and they're capable and ready to serve you. Our office can help you with numerous federal issues- it's what we are here for.
Our local Dartmouth-Cole Harbour Constituency Office is located at 82 Tacoma Drive, Suite 200 in Dartmouth.  All of my contact information is located on the Contact Us page.
I am honoured to sit on two committees- The Standing Committee on Environment and Sustainable Development along with the Standing Committee on National Defence.
My team and I worked hard on my Private Members Bill- Bill C-238 #BrightIdea "The National Strategy for Safe and Environmentally Sound Disposal of Lamps Containing Mercury Act." On June 22nd, 2017 it became law in Canada! You can learn more about it here.
I encourage you to sign up for my newsletter so you can stay up to date with my work and our community. I enjoy reading and responding to your letters, calls, emails, tweets and posts and encourage you to keep engaging with me! I always want to know your views on issues.
I look forward to chatting with you,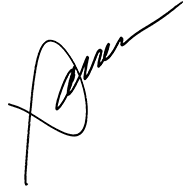 Canadian Flags and pins:
Our office receives an allotment of Canada Flags, and pins each year. We receive an overwhelming response for Canada flags and pins each year. Our office gives priority for these items to Legions, Schools, Organizations and for special events. When we have extras we do our best to fulfill the requests of our constituents.