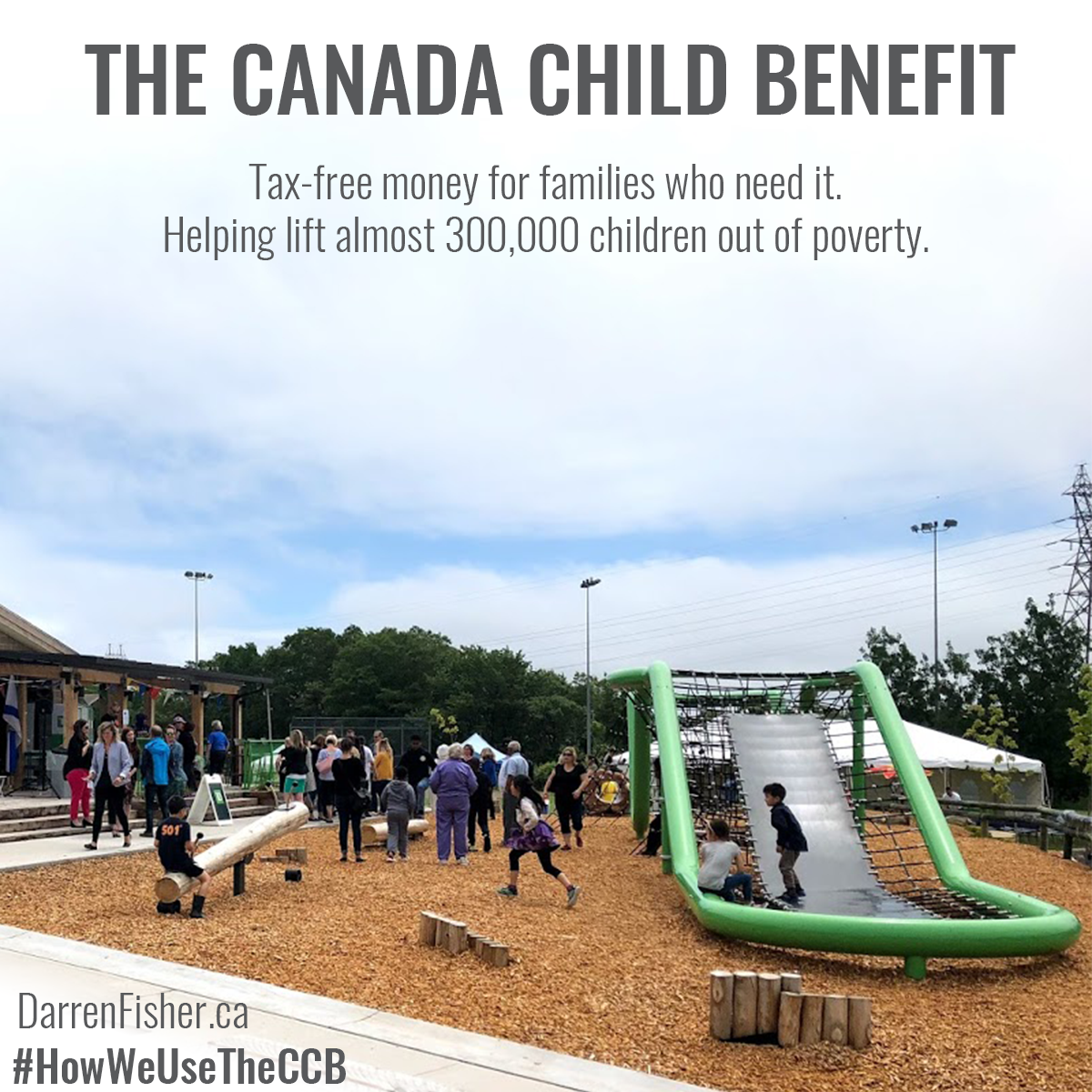 "The Canada Child Benefit is that little bit that helps us out each month!
We are a family of two very active little boys and two very busy, and loving, parents.
As a family we love to get out together, whether it be jogging through the park with the stroller, or playing down at the lake with the paddle boards.
With the Benefit money, we pay for the groceries every week that help us to be so energetic.
We are a tall family who need every bit of fuel we can fit in the deep freeze.
This benefit allows us to be our healthiest selves!"
– Pam Gibson, Dartmouth, NS