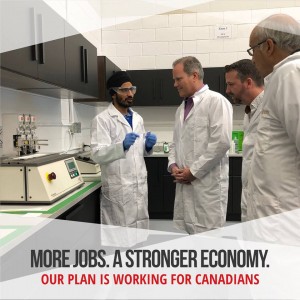 We've worked hard to build a Canada where everyone can thrive!
Did you know that together, we've created over 800,000 new jobs across the country, with a significant gain in FT jobs?
We know that there is more to do, but our economy is strong, and unemployment is at a historic low.
Our plan is working, and we will continue to invest in Canadians to grow the middle class and support the people working hard to join it.