The Men's U19 World Floorball Championships are coming here!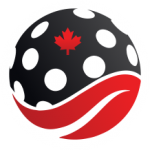 May 8 to 12, All games will be played at the Zatzman Sportsplex Community Association and Dalplex.
16 Countries with 320 athletes competing for Gold. Floorball is a fast, exciting, inexpensive sport similar to floor hockey. Gaining popularity in North America and is now being played in 60 countries.
To learn more about Floorball and the Men's U19 World Floorball Championships visit www.floorball2019.com