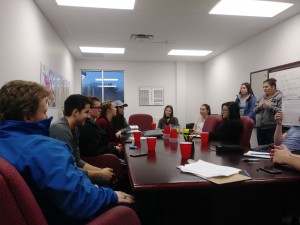 WHO WE ARE:
Hey everybody! We're the group leading Darren Fisher's Youth Council for the 2017 to 2018 year! We're super excited to deliver a whole slew of unique and fun experiences alongside Fisher's office. The Youth Council this year includes over 15 teens who are looking forward to finding new and fresh ways to interact with and benefit our community! If you want to see who we are, come check out our Bios page (coming soon).
WHAT WE'VE DONE:
Since we began our work back in October, we've already engaged with the community at a couple of awesome events! During the second half of December, we helped host the Shubie Park tree lighting where we ran the delicious cotton candy stand. You also may have seen us at Darren Fisher's open house a little bit later in December and also at the open skate at Dartmouth 4-Pad the day after! We're really happy to be getting involved with the community at these fun events and hope to see you all at more events in the future.
WHAT WE'RE PLANNING:
Finally, you're probably wondering what we're currently up to. We've been sorting and planning out a new project to bring to the Dartmouth Cole Harbour community in the coming months and have settled on a town hall! Through this town hall we hope to discuss mental health and issues concerning teens. There will be both an open mic for those who would like to share their stories personally and an anonymity box for people to express their feelings on the matter in a discrete way. While we want to hear from teens, we encourage people of all ages, genders, cultures, and backgrounds to come out and engage with us. It's important to all of us that we hear from as many people as possible in the community since it helps us not only learn, but grow and improve as well. We hope to collect precious information about the community concerning these issues that we may utilize for later projects. While a specific date for the town hall has not been set, we're hoping to organize it for mid-April on either a Tuesday, Wednesday, or Thursday! The town hall will be held somewhere in the Dartmouth Cole Harbour riding!
So that's what we've been up to and where we're headed! We're ecstatic to interact with Darren's constituency and try to help improve the community in whatever ways we can! We'll be posting updates on our progress throughout the coming months and what events we'll be involved in on Darren Fisher's website in the Youth Council section so make sure to check back to see what we're up to! We hope you're all having a great start to the year and have a great 2018 overall!
-Dartmouth-Cole Harbour Constituency Youth Council (CYC)