Dartmouth-Cole Harbour Constituency Youth Council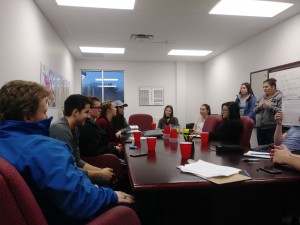 WHO WE ARE:
Hey everybody! We're the group leading Darren Fisher's Youth Council for the 2017 to 2018 year! We're super excited to deliver a whole slew of unique and fun experiences alongside Fisher's office. The Youth Council this year includes over 15 teens who are looking forward to finding new and fresh ways to interact with and benefit our community! If you want to see who we are, come check out our Bios page (coming soon).
WHAT WE'VE DONE:
Since we began our work back in October, we've already engaged with the community at a couple of awesome events! During the second half of December, we helped host the Shubie Park tree lighting where we ran the delicious cotton candy stand. You also may have seen us at Darren Fisher's open house a little bit later in December and also at the open skate at Dartmouth 4-Pad the day after! We're really happy to be getting involved with the community at these fun events and hope to see you all at more events in the future.
-Dartmouth-Cole Harbour Constituency Youth Council (CYC)
Hey everybody! It's been awhile but we're finally ready to talk about our major project! We're hosting a mental health town hall at Dartmouth High School on April 4th! The event will run from [...]
WHO WE ARE: Hey everybody! We're the group leading Darren Fisher's Youth Council for the 2017 to 2018 year! We're super excited to deliver a whole slew of unique and fun experiences alongside Fisher's [...]