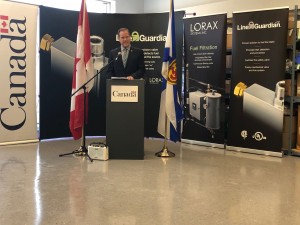 Innovative companies in Dartmouth-Cole Harbour are providing great jobs. ACOA's Business Development Program invests in businesses to help them continue to innovate, expand and provide more jobs here in Canada.
I am thrilled to announce a $750,000 investment to Lorax Systems Inc of Dartmouth, so they can conduct product development, testing, and commercialization activities for their fuel leak detection products!
The funding will also help create 10 highly skilled engineering, IT, sales and marketing positions as well as maintain six full-time jobs in our community!