It's important to me that our Government continues to support innovation- including in the space technology sector!
Innovation is what makes Canadian companies competitive. And incredible Canadian companies are researching, designing, producing and exporting made-in-Canada space and defence technology. Plus, they're providing good jobs while they're at it.
You can look back at brilliant inventions like the Canadarm to see Canada's important contribution to this sector.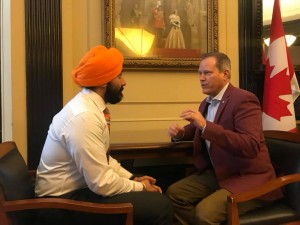 I met with the Hon. Navdeep Bains, Minister of Innovation, Science and Economic Development and expressed my support for a robust made-in-Canada space strategy!