I know I keep saying that the Clean Technology sector in Dartmouth-Cole Harbour is booming.
But it's being recognized on the world's stage!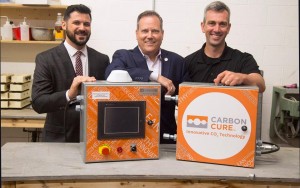 Huge congratulations to Dartmouth's CarbonCure Technologies and Metamaterial Technologies Inc.for making the international 2019 Global CleanTech 100 List.
This is great news, folks. Companies here in Dartmouth are doing BIG things.