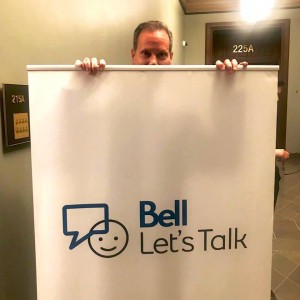 It's Bell Let's Talk Day tomorrow!!
Learn how you can take part here: https://letstalk.bell.ca/en/bell-lets-talk-day
For every applicable interaction, Bell will donate toward mental health initiatives!‬
‪But there's no need to stay silent during the rest of the year! Together we can raise awareness and take action to erase the stigma, surrounding mental health!