We are committed to ensuring that the women and men of the Canadian Coast Guard have what they need to protect Canada's waterways and shorelines.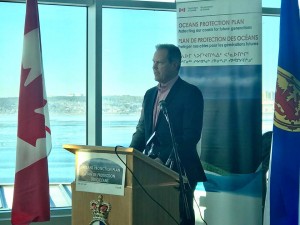 Soon after taking office, my pal Minister Bernadette Jordan's M-40 passed in the House. She led the charge to address the serious issue of abandoned, wrecked and hazardous vessels. Her efforts encouraged the Government to take steps to better understand this issue, in order to take strong and meaningful action.
We know that we are stronger when we work together. There are companies across Canada that are doing incredible work in this industry, to protect coast lines in Canada and around the world. Best of all, some of these companies are located here in Dartmouth!
I just announced that London Offshore Consultants in Dartmouth, has been awarded a contract of just over $500,000 for the development of an assessment methodology to help us assess the levels of risk posed by problem vessels.