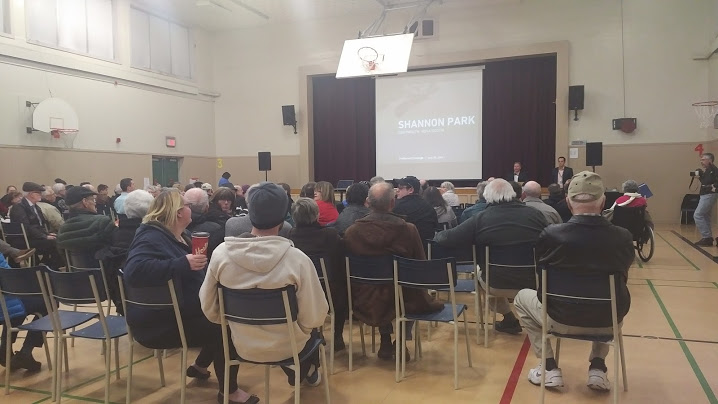 As most of you are aware, something huge is happening in Dartmouth.
The Shannon Park lands are being redeveloped through the Canada Lands Company (self-financing, federal Crown corporation.)
Where does it stand?
Through public engagement Canada Lands has adopted a preferred concept that fits with the community's feedback.
They have built around core principles of vibrancy—having a vibrant urban centre, public realm—park and trail system, mobility—walkable space and space for bicycles, land use—using a range of building types and land uses, commemoration—revitalizing and recognizing the history of Shannon Park and its previous vibrancy, and finally utilizing the waterfront.
They believe those principles are expressed and recognized in the preferred concept. The concept draws on the Harbour Vista concept and utilizes a clear sight to the harbour from the main avenue. It also adds green space throughout the Shannon Park area with access to the three different coves that touch the park lands. Through mixing of small commercial/residential areas with a main street neighbourhood and urban living areas, Shannon Park can become a diverse hub for Dartmouth.
They have included conceptual pictures and renderings throughout the presentation to showcase how Canada Lands envision the development. Ensuring there is generous public space and green space in the area is critical to their plans and it shows throughout the presentation.
What was presented at the meeting?
Read/view the preferred concept plan here.
What can we do?

There is still time to have your voice heard. Whether you've attended the Shannon Park Plan meetings or not- you can have your say. Click here to fill out the latest survey. This project can still be influenced and changed by our community's feedback.